Friday, November 21, 2008
MIA King is back. Really busy with all the studies. This Block(one semester is divided into 3 blocks) we are having a series of intensive theory classes. From heart to blood vessel then to lungs, worrying for the anatomy examination in the coming 2 weeks, because I felt the memory loss lately. Maybe the stress caused it but I just wish to pass. Anyway, doing my best to fulfill my ambition so that I don't kill someone 'legally' one day.
Good friends, Timmy and Bong(back).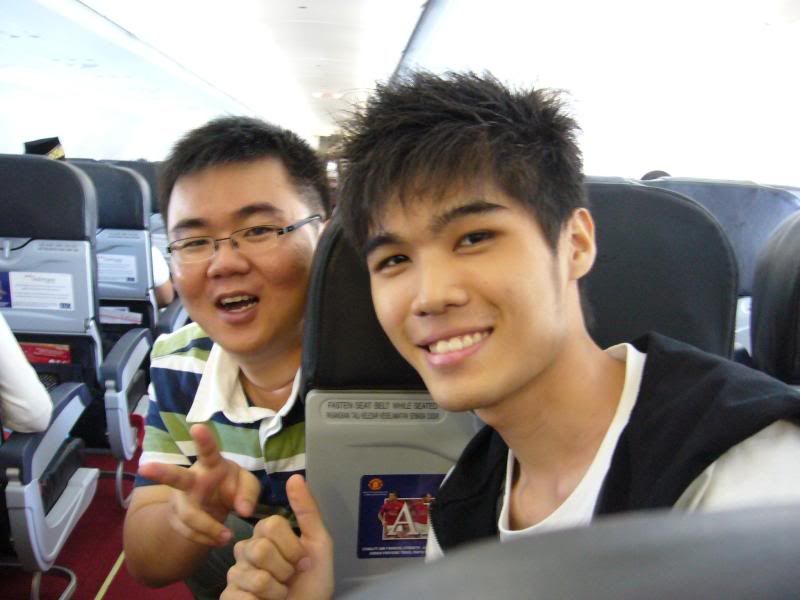 Lee Chong Wei's 'brother' Lee Ge An, a badminton state player.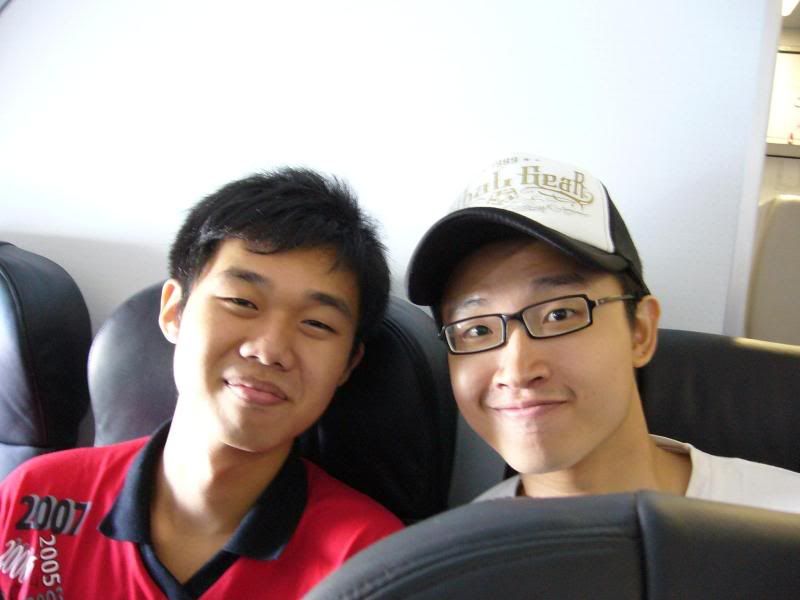 Can we actually take pictures in the cabin I wonder?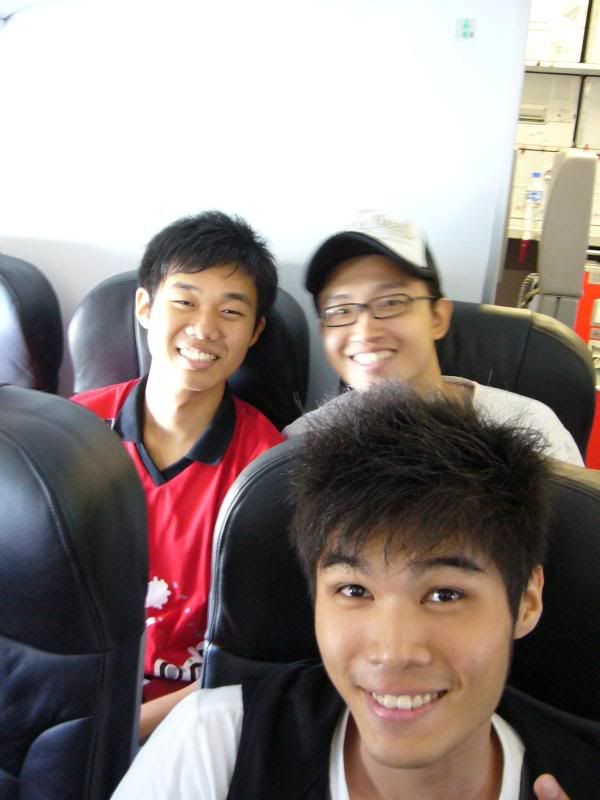 The big blue sky reminds me of my good ex-roomie Kai Loong, going to be pilot soon, or already? I don't know, update me guys!
Indonesia, especially Yogyakarta have this funny issue, the electric supply will be down once every week, at least... so happen that I took a picture of my roommate Inn Hou. Looking from the back, some oracle huh?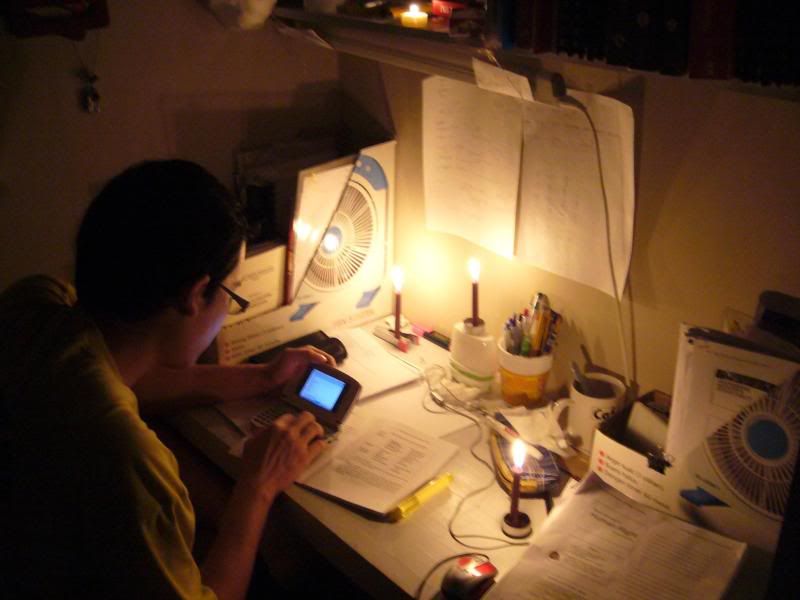 This is my study desk, small and messy, and when the power is down, I'm sharing a super efficient back up lamp with my friend Timmy.